RESOURCES
News
Find out about our latest product updates as well as trending topics in the business world
15 September 2017
Biz4x Release Version 1.11: Improve customer record keeping and the formatting of receipts
1. Customer Travel Information
Biz4x now allows you to record even more information about your customers when they exchange currencies with your business. Add details about their travel in new fields such as:
- Country of destination
- Travel dates (From - To)
- Purpose of travel
- Flight number
In certain countries where travellers have to declare the amount of currency that they bring into or out of the country, having a printed receipt with this information would both be required and useful.
At the moment, this is a feature that is specific only to currency exchanges in Madagascar, but we will soon make this option available to Biz4x customers from all over the world, so keep an eye out for this upgrade!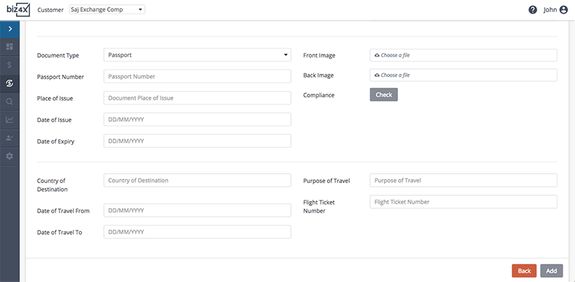 2. Receipt Layout
When it comes to transaction receipts, we have improved the quality of the print. On a busy day, you may end up printing hundreds of transactions a day, hence any wasted white space on a receipt can incur costs, as you might end up ordering more rolls of thermal receipt paper. As you can see, the new and improved layout is optimised for print to reduce unnecessary space.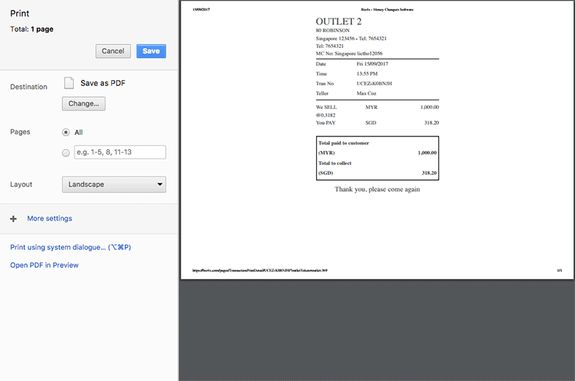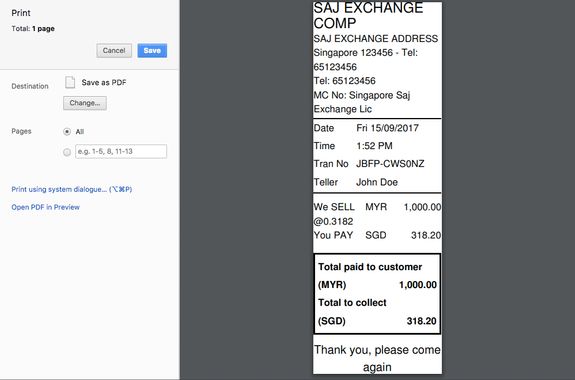 We hope you find these improvements to Biz4x useful and as always do let us know if you have any feedback about the latest release at support@biz4x.com.

Join Biz4x to start growing your business
Sign up for a free trial today!