RESOURCES
News
Find out about our latest product updates as well as trending topics in the business world
17 Dec 2018
Making an Impact During My Product Management Internship with 4xLabs
My product management internship with 4xLabs was more than I could have asked for. Working with the 4xLabs team opened my eyes to the fintech industry, as well as the exciting nature of product management. When I took up the internship, I set out to make an impact at 4xLabs. After five rewarding months here, I can proudly say that I have achieved my goal.
When I first met our CEO, Chris, he shared about the multitude of opportunities and ways I could bring value to the product team. I was thrilled. Sure enough, I found myself involved in diverse projects, from revamping the Biz4x menu, to building a new module for creating transactions, and even creating a brand-new MVP for the money transfer market. Despite being an intern, I was given the opportunity to manage the software development life cycle of Biz4x features from conception to launch.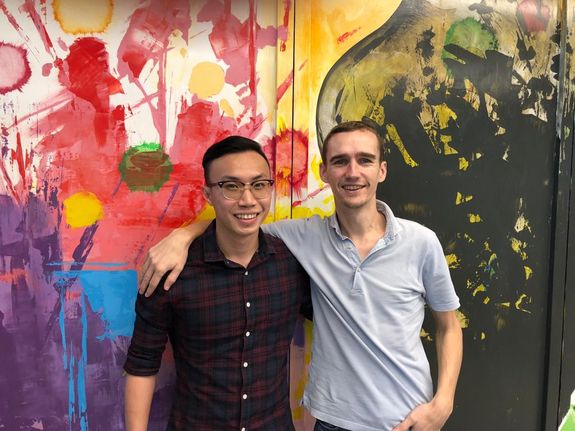 As a product management intern, every day in the office was invigorating as I was working on unique tasks and learning new things. On some days, I would find myself analysing customer needs and exploring feature requirements from customer requests with the product team. Other days, I would be crafting mockups with our designer or examining specifications and bugs with our developers. As someone who loves to learn new things and discuss ideas with people, I genuinely enjoyed my role.
The highlight of my internship would undoubtedly be seeing my vision of the transaction screen and menu design come to fruition on Biz4x. Although the entire process of learning customer needs, translating them into product goals, designing features, implementing and testing the solution was challenging, it was fulfilling to see my feature improvements launched on Biz4x. Many customers gave feedback that it enhanced their efficiency in recording and managing their transactions. It was an affirmation of the tangible impact I have made and gave me extra motivation in my work to further improve Biz4x.
Our team at 4xLabs has an autonomous yet supportive culture. I was given the autonomy to work on these projects independently, while my manager, Erwan, always remained within an arm's reach to provide guidance and feedback no matter how busy he was. This supportive culture was evident throughout the company. I had the privilege to work with a diverse group of people in this highly collaborative role and never once did anyone hesitate to help. I was never afraid to communicate my vision and gather feedback from the team. This practice of openly bouncing off ideas and sharing perspectives is certainly one of the key success factors for our cutting-edge products.
After 5 months in 4xLabs, here are my three biggest takeaways from my product management internship:
Stay Hungry, Stay Foolish

I learnt never to be afraid of taking on seemingly impossible projects. There will certainly be projects that confound you at the outset, making you feel underqualified or even doubt if it can even be solved. Nevertheless, do not be satisfied with where you are, but strive to keep learning and asking questions. The safe option would certainly be to remain within your own comfort zone and go with the flow. However, it is important not to be confined by the fears and limitations in your own mind - take risks to discover endless possibilities to what others thought were impossible.

Making Profitable Trade-offs

The importance of prioritisation and making trade-offs cannot be understated as a product manager. Although one would certainly want to accede to every request and meet every customer need, resources are limited and trade-offs have to be made. Hence, the key is to prioritise features that bring the most value, considering time and effort required. A simple guideline Chris used to illustrate this notion was to select the method that can achieve 95% of our requirements and save two weeks of resources, rather than spending that additional time just for a marginal improvement.

Expect the Unexpected

During the end-to-end process of building the functionalities for the transaction screen, there were unforeseen issues and feedback that arose at the eleventh hour. These are the challenges you should expect to face as a product manager. As different issues and requirements surfaced, I learnt to adapt and modify minor feature details, while keeping sight of its overarching end-goal. Working through unexpected obstacles developed my problem-solving skills and allowed me to learn more about the technical process of software development.
Overall, I leave my internship having worked on tangible features that have enhanced Biz4x's value and user experience. I have experienced how it feels to work on a product that has real impact on users, and I'm eager to keep learning.
Finally, I would like to express my sincere gratitude to Chris, Erwan and Angela for believing in me and giving me this opportunity to contribute in the product team. Your invaluable mentorship in the last six months helped me grow and develop my potential.

Join Biz4x to start growing your business
Sign up for a free trial today!