RESOURCES
News
Find out about our latest product updates as well as trending topics in the business world
16 March 2017
The Importance of Compliance to Money Service Businesses: Research Findings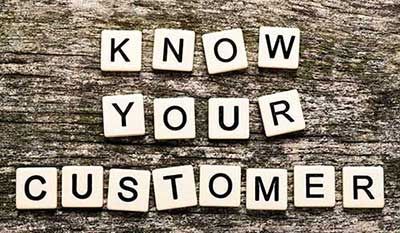 Anti-Money Laundering (AML) rules and regulations came to prominence when the Financial Action Task Force (FATF) was formed to tackle the issue of money laundering, terrorist financing, and other threats to the global financial system.
Since then, AML compliance has become a critical concern for financial institutions and it is becoming increasingly important to adhere to the guidelines set by the FATF.
A report published by Lexis Nexis, a global legal research firm, has shed some light on the direct and indirect costs to financial institutions (including Money Service Businesses like money changers) when it comes to AML compliance.
Here are some of the relevant findings from the report:
Top drivers for AML initiatives at firms: Regulatory compliance came out as the top driver. Significantly, this was followed by a concern with reputational risk and improving business results. Financial institutions in Asia thus see AML compliance being driven nearly as much by business issues as by regulatory or risk concerns.

AML compliance costs have been increasing in Asia Pacific. Eighty-five per cent of respondents indicated that costs have increased over the past two years. Nearly one-third estimate their firms' costs rose by 20% or more during this period.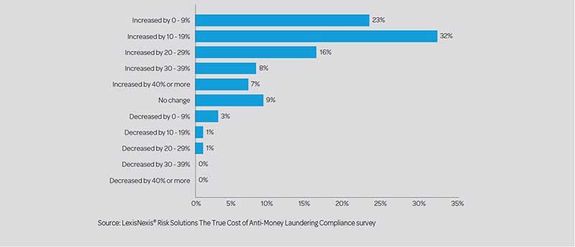 Within this framework, regulatory reporting, customer risk profiling and KYC (Know Your Customer) for account onboarding were cited as the most challenging aspects of compliance screening operations for firms.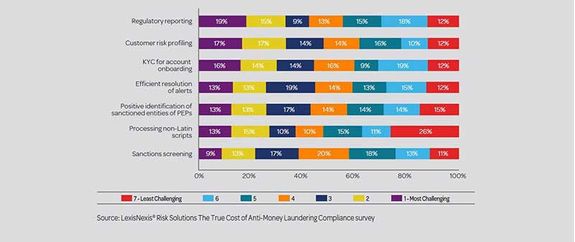 The most important benefit as seen by survey respondents is an increased understanding of customers. Improvements in data management for business and risk management purposes, and deriving insight into customer suitability were the next most cited benefits.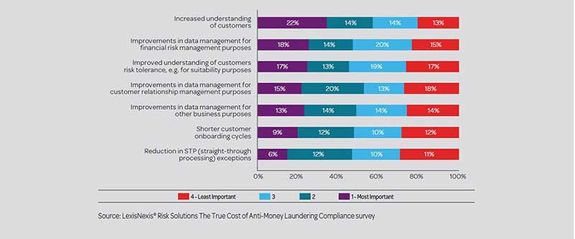 Eighty-two per cent of survey respondents saw overall AML compliance costs increasing in 2016, with one-third projecting that costs will rise by 20% or more.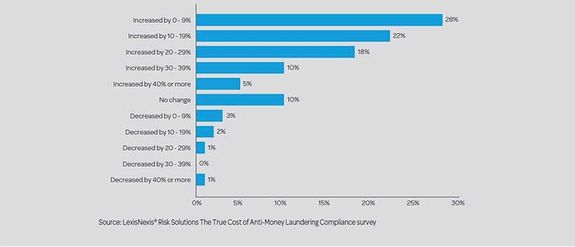 It is understandable to see why financial institutions are placing a high importance on AML compliance. Not only have they spent more money on it in the last few years, they anticipate costs to rise in the future.
So what does this mean for money changers?
As we already know, it is increasingly important for money changers to modernize their operations and become more effective at detecting suspicious transactions.
Conducting stringent KYC checks for money changers can be an arduous task. Thankfully, software solutions like Biz4x exist to make life easier. By accessing a large international compliance database through Biz4x, money changers can verify the identity of a customer using various parameters like a person's name, DOB, passport number and country of origin. If the details are unclear, no matter! Biz4x has a fuzzy search feature that will return a wider search result while still retaining accuracy.
Performing comprehensive KYC checks and adhering to AML compliance regulations is necessary in the money exchange business today. Failure to do so can result in licenses being revoked by the authorities. We've written a white paper on the penalties money service businesses may incur if they do not conduct proper KYC checks – you can download a copy of that paper here. Increasingly, investing in a commercial software is business-critical, and often recommended by authorities to ensure full compliance with local regulatory laws.
To check out the full report by Lexis Nexis, click here.

Join Biz4x to start growing your business
Sign up for a free trial today!