RESOURCES
News
Find out about our latest product updates as well as trending topics in the business world
10 August 2018
Accept Online Bookings on the Biz4x Mobile App
The Biz4x mobile app was launched to allow you to manage your business when you are on the go, even in areas with limited connectivity. We started out with Live FX Rates on the mobile app, and went on to add Your Rates, allowing you to set and manage the Buy and Sell rates of different currencies on Get4x, our online directory where travellers can search for the best rates in different cities.
Now, the latest version of the Biz4x mobile app allows for you to accept Get4x bookings directly on your mobile, ensuring you can quickly and conveniently ensure a constant revenue stream to your business even when you are on the go.
Here's how it works.
A new tab has been added to the bottom of the screen where users can switch between FX Rates, Your Rates and Bookings. You will receive incoming bookings directly on your mobile app with details such as the amount, rate and currency.
Tap on the new booking and you will able to accept or reject this booking request.
A list of possible actions are displayed at the bottom of the screen, where you can Accept, Reject or Dismiss a booking.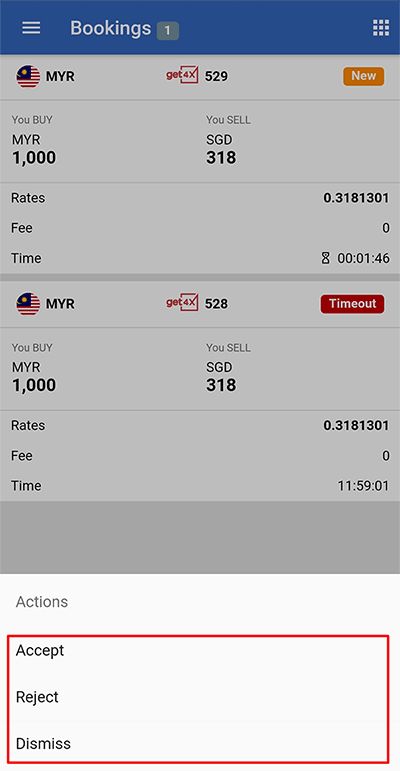 The top right icon of the screen allows you to filter the bookings that you receive based on its current status.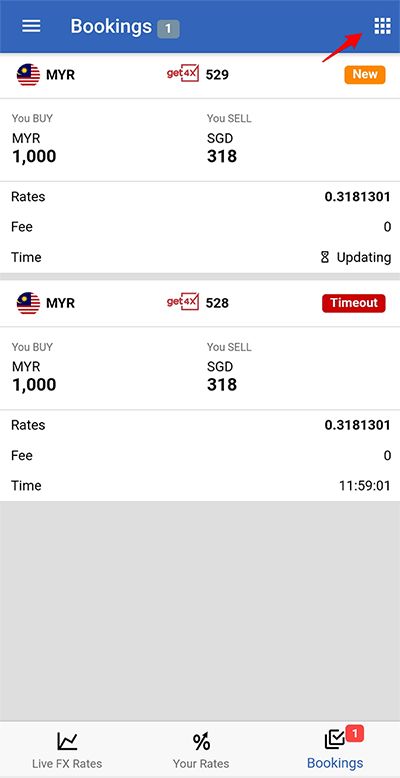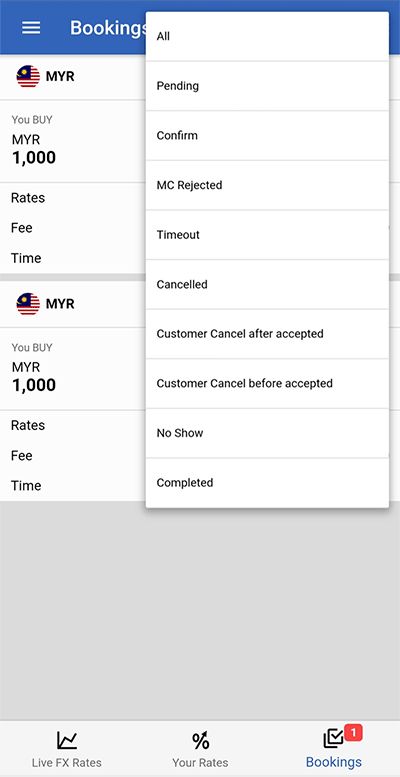 Accepting online bookings from travellers using Get4x is quick and easy on your mobile - download the latest version of the Biz4x mobile app on Google Play or App Store today!
We will be adding more features on the Biz4x mobile app in the near future, and we'd love to hear from you on what features you would like to see on the next version of the app. If you have an idea, drop us a note at support@biz4x.com.

Join Biz4x to start growing your business
Sign up for a free trial today!