RESOURCES
News
Find out about our latest product updates as well as trending topics in the business world
20 March 2018
Biz4x Release Version 2.1: A New Regulatory Report and Receipt Format
Following our major 2.0 update with news that we are launching the world's first wholesale bank notes trading platform, we are back to our regularly scheduled product improvements!
Hong Kong Regulatory Reporting
As our customer base in Hong Kong continues to grow, we have been receiving requests from numerous money service operators who have asked for Hong Kong regulatory reports to be included in Biz4x.
As such, we are pleased to announce that we now have the Statement of Transactions for Hong Kong regulatory reporting. This makes Hong Kong the third territory that is supported by Biz4x's local regulatory reports, after Singapore and Malaysia, and we continue to have more local regulatory reports planned out for future releases. Remember, if you'd like for Biz4x to support a regulatory report that you are required to submit in your country, do reach out to your account manager for a further discussion.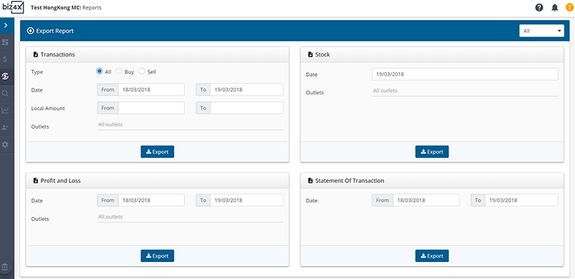 Currently, if you are using the business management module in Biz4x to record all your transactions, you'll be able to export the quarterly Statement of Transactions that is auto-filled based on the transactions you have been recording through Biz4x. Part 1A of the form, which focuses on money changing and recording the amount and number of all buy and sell transactions, will be completed by our system automatically.
For Part 1B which is concerned with the occasional money changing transactions requiring customer due diligence measures, our Biz4x system will highlight any transactions exceeding HKD 120,000 for successful cases of transactions. Any unsuccessful transactions will have to be manually recorded.
As with all reports, Biz4x will maintain records of the history of all generated reports, when they were created, as well as the user that exported these reports.
Receipt Format
A number of our customers have requested for variations in receipt sizes and formats, and we've created a new 75mm receipt based on this feedback.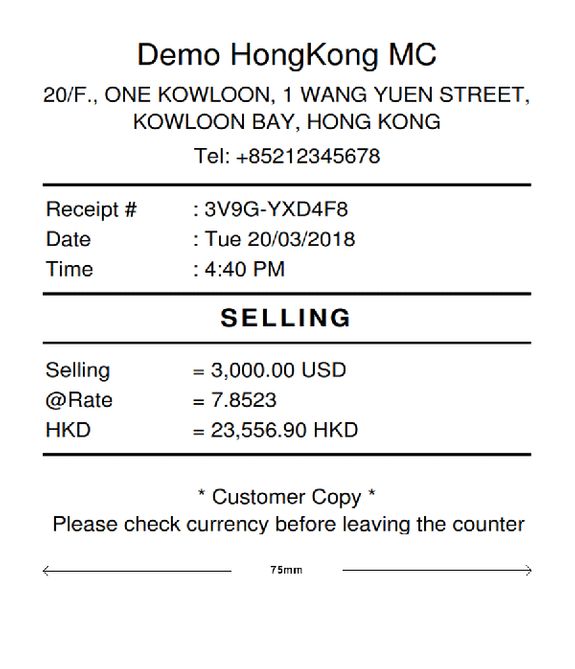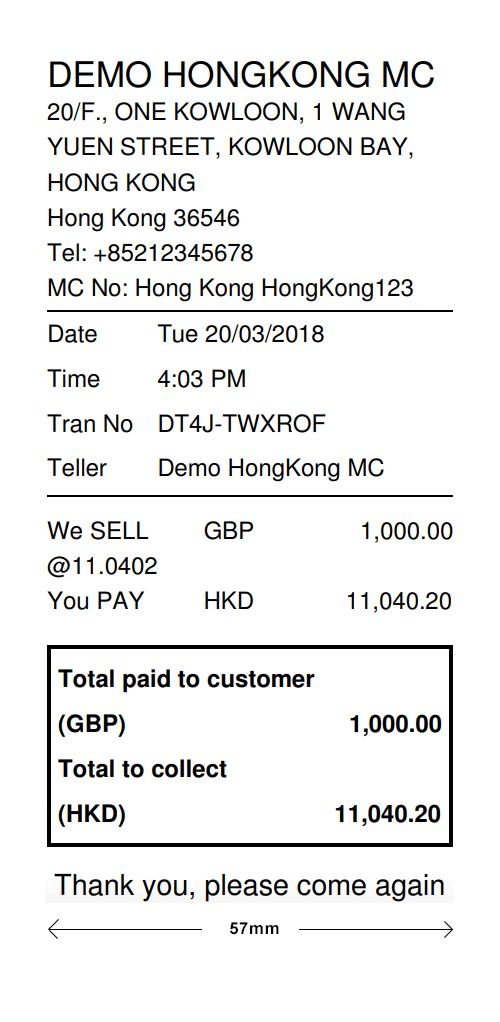 However, if you prefer the previous format, not to worry, as you can switch between both formats and sizes in Outlet Settings.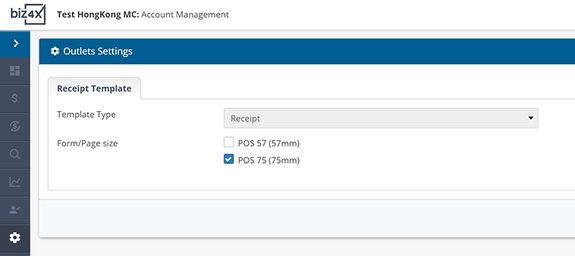 Other Improvements
Aside from the major updates above, we have some bug fixes and performance improvements, such as support for IE11 in v2.1. Many of our updates and new features are driven by your constant user feedback, so do get in touch with us at support@biz4x.com if you'd like to discuss a possible idea for Biz4x.

Join Biz4x to start growing your business
Sign up for a free trial today!