RESOURCES
News
Find out about our latest product updates as well as trending topics in the business world
2016
New website Biz4x.com launched to provide money changers with resources and support needed to grow business operations
Biz4x.com is now live, and ready to help money changers become more efficient when it comes to managing their daily operational challenges. Aside from highlighting the key features of Biz4x, the newly launched website includes a whole host of resources and tips for money changers and anyone who is interested in the cash exchange industry.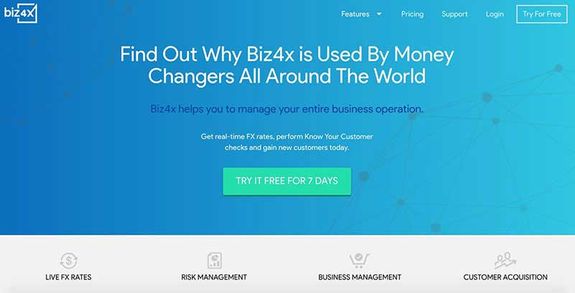 Features
Biz4x.com focusses on the four main features that comprise the operating system for money changers: Live FX Rates, Compliance Risk Management, Business Management and Customer Acquisition. Once available as separate products, Biz4x now integrates all these features into an all-in-one convenient dashboard for easy access.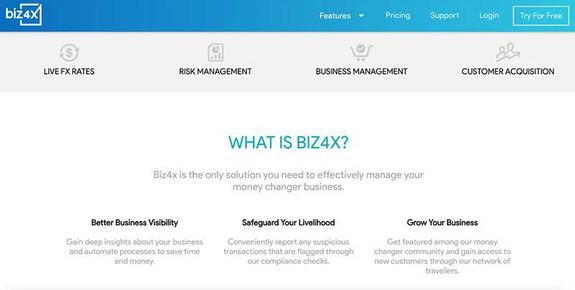 Support
The new Support section seeks to answer any questions that money changers may have before and after purchasing Biz4x, and will continually be updated with How-To guides and videos covering a range of topics from general to billing. If your question is not covered in the support section, fret not, as you can easily send the support team an email with your query at support@biz4x.com or through our online feedback form. Upon receipt of your message, our friendly customer support representatives will be most happy to step in and render you assistance in troubleshooting Biz4x.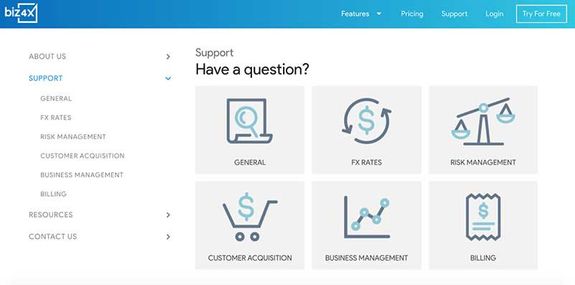 Resources
We're building out a comprehensive knowledge base for the cash exchange industry through the Resources section where you will be able to find news, white papers and other trivia about the money changing industry.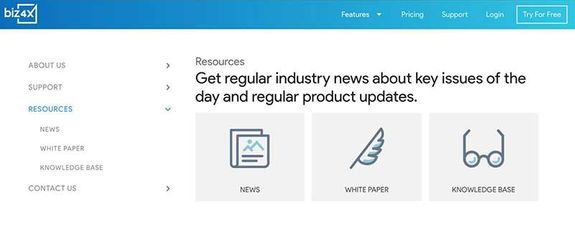 Keep an eye on our News section for blog posts on product and industry news to make sure you stay on top of regulatory changes.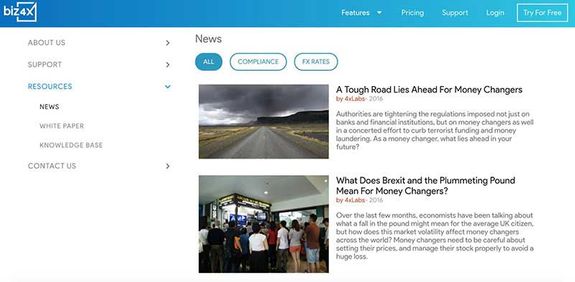 Under White Paper , you'll find a paper on An Overview of Compliance in 8 Jurisdictions: Australia, Hong Kong, India, Indonesia, Malaysia, New Zealand, Singapore and Thailand. Learn all about the regulatory authorities that govern the money changer business in these countries, relevant laws as well as associated penalties for falling on the wrong side of compliance law. Find out why subscribing to a compliance risk management database for verifying customer identities is so important for money changers.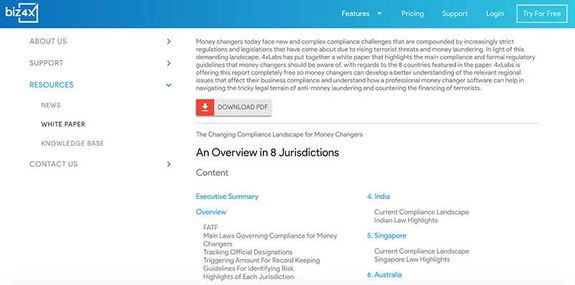 If you're just looking for interesting facts and figures about money changers, check out the Knowledge Base where general information about the cash exchange industry is housed.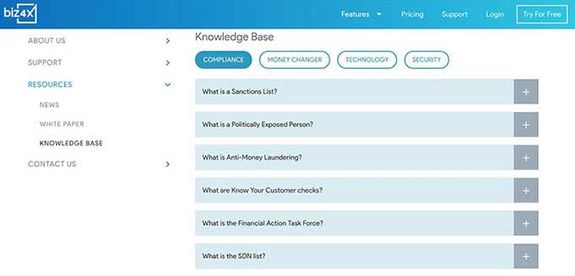 Pricing
Compare the different pricing plans that are currently available for subscription or schedule a consultation with our sales representatives to see which plan is best suited for your business. If you need more features than are currently available, feel free to reach out to us to discuss your business needs and we can assess your business suitability under our Enterprise plan.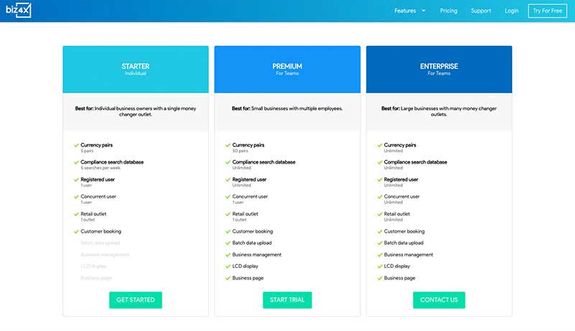 We'd love to get your thoughts on biz4x.com, so do check out our website and stay tuned for more updates about the all-new, all-improved Biz4x for money changers!

Join Biz4x to start growing your business
Sign up for a free trial today!